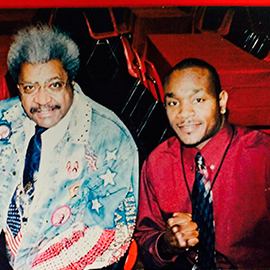 Stephen Price
Boxing Instructor
Stephen is a former 165 lb Golden Gloves Amateur Boxing Champion of Southern New England.
Coach Price infuses the Science of Boxing in his coaching methods and believes that teaching the fundamentals goes a long way in determining how successful a participant of the sport becomes at whatever level they so desire. In addition to implementing the scientific aspects of boxing, Coach Price emphasizes conditioning and the significance of mental preparation in order to maximize the workout.
Stephen ensures his students that practicing discipline, dedication and determination in all endeavors will be sure to manifest a champion in and out of the ring.