Conditioning Camp CLASS
The Best Cardio Fitness Camp in the Columbia, Maryland Area!
George Tyler's Conditioning Camp Fitness class is designed to give you variety and a mix of cardio/strength. GT Fitness also will work on trouble body parts as well. Designed for all levels to make sure you're working at your maximum fitness intensity for clients located near Baltimore, Columbia and Ellicott City.
The Condition camp works the whole body using dumbbells for upper body, squats and lunges for legs.
Your first training session and evaluation is on us.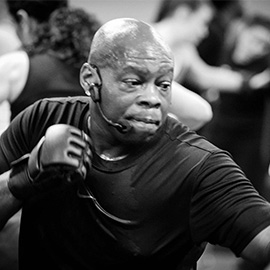 Personal Trainer, Fitness Instructor