Fitness Group Training
---

Fitness Group Training
George Tyler's Fitness Group Training is designed to give you variety and a mix of cardio/strength. GT Fitness also will work on trouble body parts as well. Designed for all levels to make sure you're working at your fitness intensity.
Training with our highly skilled fitness instructors will ensure that you are going through movements with the best form possible and avoiding injury. Our Elite trainers keep the workouts interesting and exciting, so there is never a dull moment.
Select Your First Class For Free!
Instructor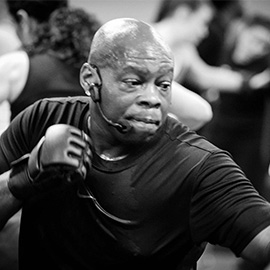 Personal Trainer, Fitness Instructor