Heart Rate Monitoring
THE EVOLUTION


OF PERFORMANCE AND HEART RATE TRACKING FOR MAXIMUM WORKOUTS @ ELITE SFN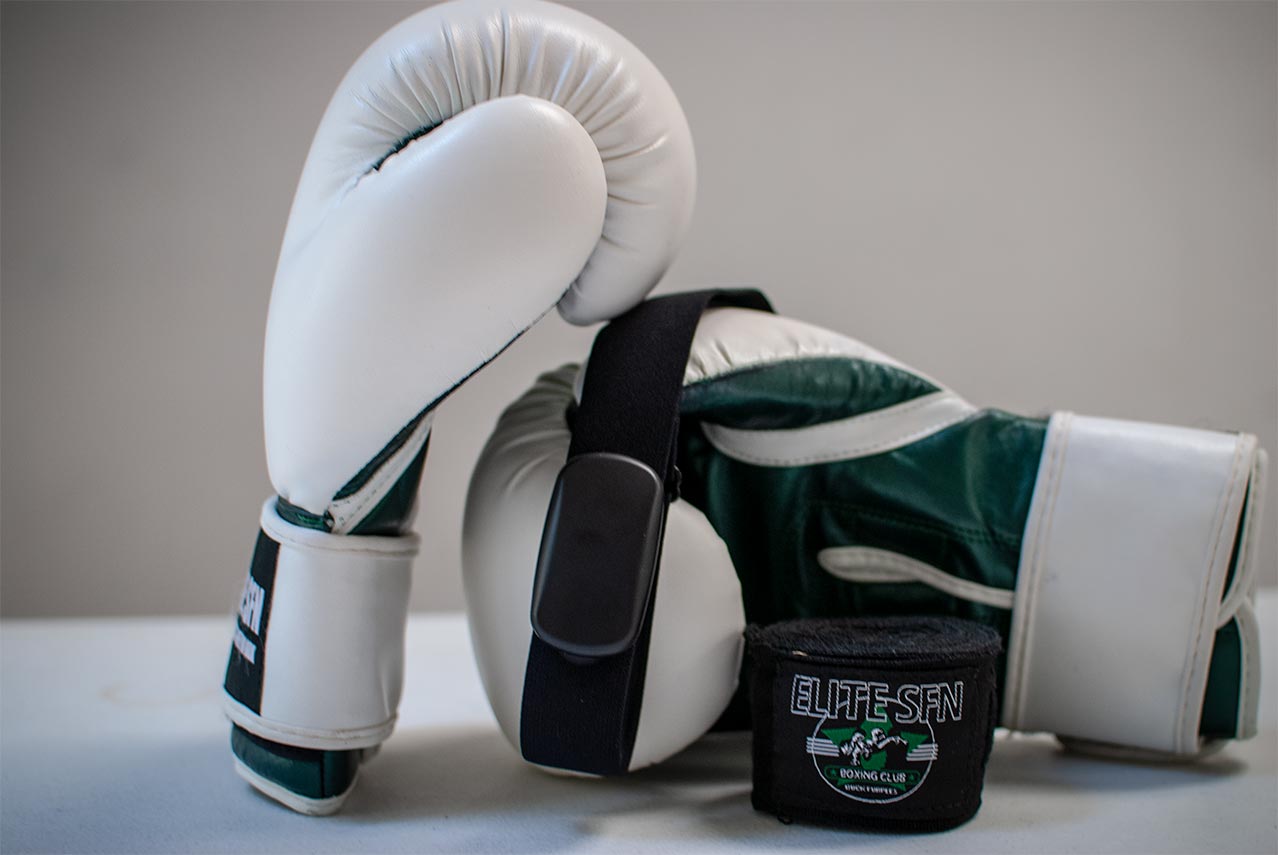 Our heart rate monitoring combines exercise and the latest technology in fitness tracking and reporting.
The heart rate monitor is an innovative wearable heart rate based system that uses wireless and cloud technology to accurately and conveniently monitor physical activity. It delivers a fully connected solution for anyone who wants an accurate (equiv. to an EKG at 99.4%), gamified and motivating wearable experience. The comfortable device monitors heart rate, calories and time exercising that convert into Effort Points (MEPs), with a focus on rewarding effort and fitness.
Fitness Interval Training
Interval Training - Intervals of Conditioning & Intervals of Strength Training
Heart Rate Monitoring - We loan HR monitors to all members
Designed for EVERY Fitness Level!
Strength & Conditioning
High Intensity Workouts
Educated and Friendly Trainers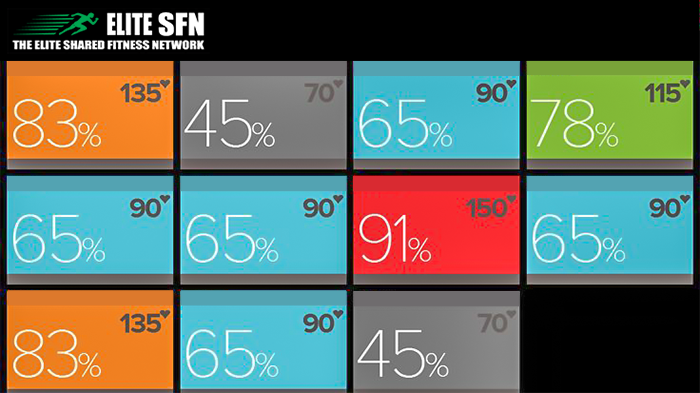 Heart-Rate Monitoring - Why It Works
By providing customers with a heart-rate monitor, we can track their interval training sessions using the latest technology. Real time heart rate, percentage of maximum heart rate and total calories burned. During the PEAK Training Session, clients will perform multiple intervals designed to produce 12 to 20 minutes of training at 84% or higher of your maximum heart rate. This program design produces workout "Afterburn Effect", which is an increased metabolic rate for 24 to 36 hours after the workout. When combing the amazing workout with interval training, our clients burn an average of 500 to 1000 calories.
---
MAXIMUM
90-100% of max heart rate
Develop Maximum Performance and Speed
Ideal for Fit persons and athletic training
HARD
80-90% of max heart rate
Increase maximum performance capacity
Muscular fatigue and heavy breathing
MODERATE
70-80% of max heart rate
LIGHT
60-70% of max heart rate
Improves basic endurance and fat burning
Ideal for everybody for longer exercises
VERY LIGHT
50-60% of max heart rate
Improves overall health and helps recovery
Very easy for breathing and muscles
Ideal for weight management and recovery
---
Sign Up For A FREE Class
Membership
Join now! Select one of the classes to get started.
FIRST CLASS IS FREE!
---
What our members say

"I enjoy working out at Elite SFN. The trainers put you at ease. They are all friendly and welcoming. Their workouts are varied and work on different muscle groups each time. The trainers listen carefully to your workout concerns and coach you to get your needs met. I highly recommend this gym! "
Audrey
Member

"I really enjoy working out at Elite the staff makes you feel comfortable and they are very encouraging. Also they offer a verity of classes. One of the things I enjoy is that the workouts are always different. "
Ernest Gabriel
Encouraging Staff

"This is still the top spot in the entire Columbia area for boxing and conditioning classes. Kwame's actually added some technical boxing classes to complement the conditioning oriented classes. In addition-- and I haven't checked these out yet-- he just launched some studio cycling classes for more workout variation! "
Kenneth J.
Top Spot in Columbia Area

"Elite SFN gym has something for everybody. Whether you are a beginner and want to improve your general fitness, or an aspiring amateur in combat sports such as kickboxing or boxing. Kwame will taylor a program that is specific to your needs, make you feel comfortable, and help you reach your personal goals. Great gym atmosphere makes you want to keep coming back! "
Mark
Member

"Kwame, and all the rest of the trainers at the gym are very good and give challenging workouts that make you push yourself harder then you would alone. Also, the way the gym is run, everyone is nice and tries to know you by name. There are a variety of classes to take and will be expanding soon, so there is no shortage of things to do. "
Nathan
Member

"This place is amazing! Great price and great people! It's like paying for a gym and a personal trainer. The people here really work with you. The managers of the gym don't just sit in the back they workout with you and sincerely support you in trying to better help yourself. It's not just a gym, they train you one on one and even help you with a workout/diet plan! I recommend this place to everyone! "
Rummy V.
Columbia MD

"Love this gym. Very knowledgeable trainers that will responsibly push you. Feels like family when I'm there. I highly recommend to anyone looking for fitness, self-defense, or taking technique to the next level"
Steve Jacobs
Love this gym