Indoor Cycle Classes
Fitness lovers will heighten their endorphin-charged experience during a Glow Cycle spin class
Located inside Elite Boxing and Fitness, the 1800 sq. foot fitness studio features a 35-bike cycling theater with sensory illumination and crystal-clear audio to immerse riders – from beginners to serious athletes – in a revolutionary indoor cycling experience.
Here are some key features that set our indoor cycling experience apart:
State-of-the-art Equipment: We have invested in the latest technology and high-quality bikes to ensure a smooth and comfortable ride. Our bikes offer advanced features such as adjustable resistance levels, interactive screens, and real-time performance tracking.
Our classes are designed to cater to all fitness levels and provide a motivating and energizing atmosphere. Whether you prefer high-intensity interval training or endurance rides, we have a class that suits your needs.
Immersive Environment: Our indoor cycling studio provides an immersive environment that enhances your workout experience. From carefully curated playlists to dynamic lighting effects, we strive to create a stimulating atmosphere that keeps you engaged and motivated throughout your ride.
Metrics and Progress Tracking: We understand the importance of tracking your progress and achieving your fitness goals. Our indoor cycling experience provides personalized metrics such as distance, speed, calories burned, and heart rate monitoring. This data is easily accessible through our user-friendly app, allowing you to track your progress over time.
Community and Support: We believe a supportive community plays a crucial role in achieving fitness goals. Our indoor cycling experience fosters community by offering group rides, challenges, and social event opportunities. We also provide support and guidance from our knowledgeable staff to ensure you get the most out of your workout.
---
Glow Cycle Fitness Instructors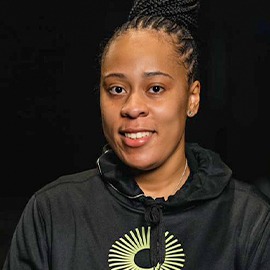 Cycle Instructor/Coach
---
Sign Up Here
Glow Cycle & local community.
Glow Cycle hosts custom rides for charity, birthdays, team building, and other special events.
From live DJs to the latest club mixes and old-school throwbacks, riders will be motivated in a fun, endorphin-blasting environment filled with teamwork and camaraderie.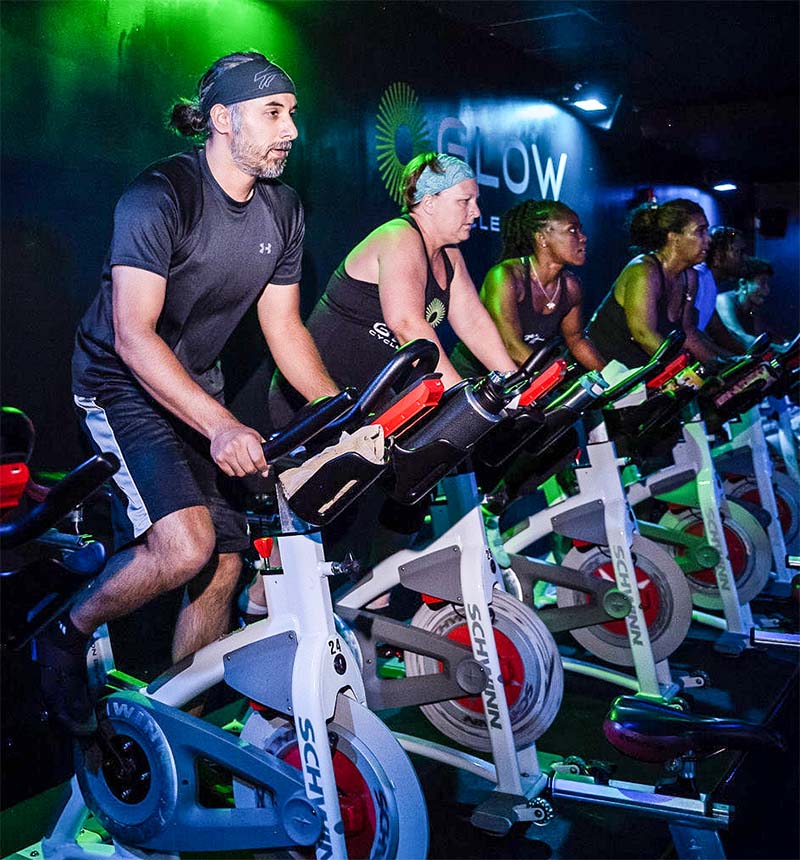 Indoor Cycling Class Information
30+ Bikes

45-minute high-energy classes

Shoe rental included

Locker rooms

SPD & Delta Cleat compatibility

HEPA air purifier

Studio sanitization after each class
Indoor Cycle Class Schedule
Monday

-

5:45 PM
Thursday

-

7:00 PM
Saturday

-

9:45 AM
---
The brainchild of Elite Gym, Glow Cycle offers low-impact, high-energy classes for all fitness levels and abilities.
Glow Cycle Newsletter
Sign up to learn more about Glow Cycling Studio