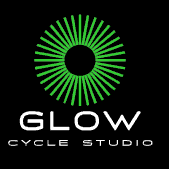 Try Glow Cycle Fitness Classes in Columbia, MD
Glow Cycle Studio announces the opening of their flagship studio Saturday, June 4th.
The brainchild of Elite Gym, Glow Cycle offers low impact, high energy classes for all fitness levels and abilities.
Glow Cycle Studio Grand Opening News Form
Sign up to receive the Glow Cycling Studio benefits & news.
---
Located at 9017 Red Branch Road in Columbia, MD, the 1800 sq. foot facility features a 35-bike cycling theater with sensory illumination and crystal-clear audio to immerse riders in a revolutionary indoor cycling experience.
---
Glow Cycling Classes Increase Speed and Power
Riders can pedal to the beat of carefully choreographed rhythm rides or enjoy some friendly competition with performance classes that measure speed and power. From live DJs to the latest club mixes and old-school throwbacks, riders will be motivated in a fun, endorphin-filled environment with uplifting camaraderie. Complimentary yoga mats and foam rollers are also available for stretching before and after the ride.
Glow Cycle Giving Back
Glow Cycle offers a genuine desire to give back to the local community. Monthly charity rides support local non-profits, and private group rides are available for brides, birthdays, and team building. Glow Cycle believes in the power of radiating positivity and seeks to help others in a fun, upbeat environment where all fitness levels are welcome.
---
To learn more about Glow Cycle and sign up for complimentary classes email gym@elitesfn.com