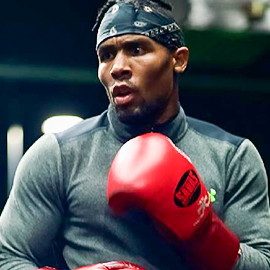 Donte Cox
Professional Fighter, Boxing Instructor
High Energy and motivation aren't enough to describe him. There's never been a time when he's done a burpee and disliked it. He drinks more beet juice than the average person who does water. Donte is a currently active professional fighter with a work ethic that's just unmatched.
Kickboxing, Bootcamp Fitness Classes
Join Donte on Wednesday at 5:30 pm for kickboxing and 6:45 pm for Bootcamp. It's an experience like no other! YOU WILL BE MOTIVATED! That we promise you
---
Sign up for a free fitness class with Donte!