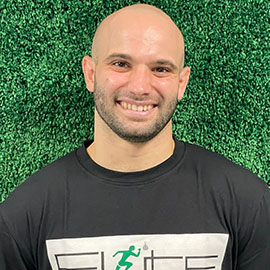 Dominick Lanzetta
Personal Trainer, Cardio Boxing, Kickboxing, Kids Boxing
I have had the pleasure of training various martial arts for the past 16 years and teaching what I know for the past 10. I've had 7 amateur fights (1 boxing, 5 Muay Thai fights, and 1 MMA fight), and I'm looking to add more to my resume and spread my knowledge to others!
I'm passionate about teaching, fitness, and making people smile.
I'm looking forward to helping YOU achieve your goals, whether it's improved self-confidence, fitness, or aspirations to step into the ring!
---
Sign Up Today For A Free Class