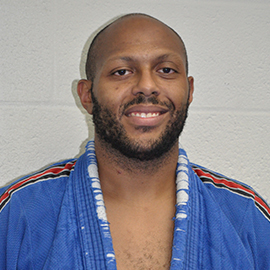 Keith Jackson
Brazilian Jiu-Jitsu Instructor
Keith Jackson has been training in the martial arts since age eleven.
He began training Kung Fu and Brazilian Jiu-Jitsu in 1999. Since then he has achieved a black belt in Kung Fu and a brown belt in BJJ as well as becoming very proficient in Boxing, Muay Thai, Judo and Wrestling.
He began teaching in 2001 and has coached and instructed several MMA fighters with successful careers and titles to their name. He is currently training with Black Belt Noel Smith under Master Renato Tavares (American Top Team).