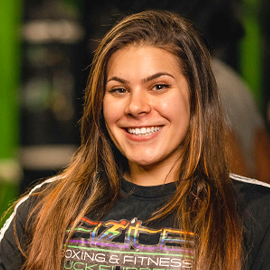 Shayla Jacobs
Body Builder, Nutritionist
Don't let her 5ft bubbly personality fool you. Shayla began her fitness journey as a young child. Born to a competitive bodybuilding family, Shayla learned early on what discipline means. She will get your body right from fitness to nutrition, and you will probably see her do some backflips too!
She was a competitive gymnast throughout her childhood until she was ten years old. Soon after, she discovered her love of weightlifting and won her first competition at 17. Since then, she has done more rounds and become a national qualifier. Shayla realizes the importance of nutrition and helps others as a nutrition consultant.
---
Sign up for a fitness class and consultation with Shayla!