Aftercare (After School) in Howard County, MD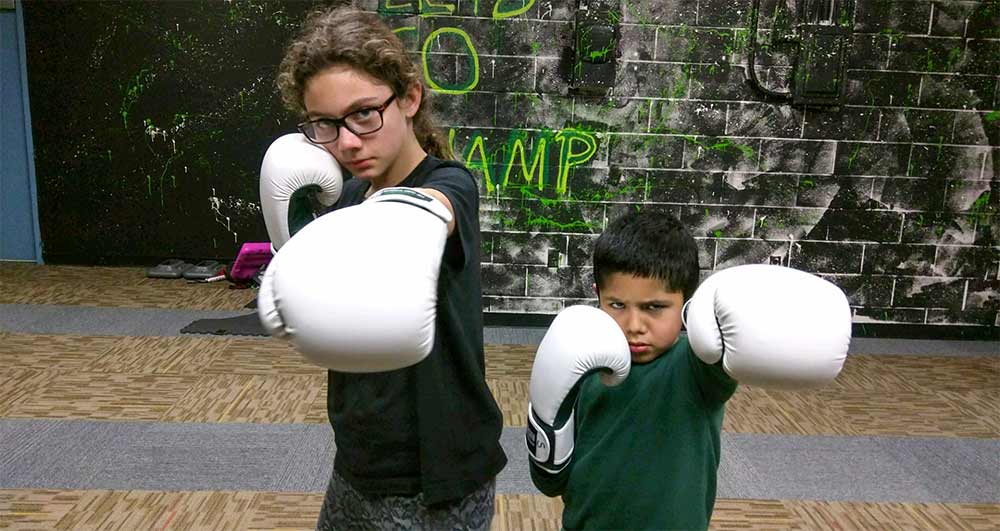 After School Care (Aftercare)–Boxing, Taekwondo, Jiu-Jitsu & Krav Maga fitness classes in Howard County, MD
Elite SFN offers an exciting fitness After School Care (Aftercare) program supporting the Howard County School System.
We are excited to start our aftercare program at Elite SFN. This is a great opportunity for your child to get additional homework assistance to ensure homework completion, followed by a fitness class chosen from either Boxing, Taekwondo, Jiu-Jitsu or Krav Maga. There will be a focus on physical activities that will assist them in learning and implementing boxing drills for a healthier lifestyle. There will also be a focus on discipline and structure, because both of them are necessary to be successful in learning the art of boxing. Our goal is that the reinforcement of these skills will help our young students be successful in all areas outside of the gym as well.
Your child will develop an early self-confidence to defend themselves along with the importance to be physically fit and healthy. Transportation to Elite SFN will be provided during school's dismissal hours. They will receive a healthy snack and will learn the importance of reading nutritional labels. In addition we will be having nutritional seminars on overall health, healthy foods, and healthy eating habits.
Two, three, four, and five-day pricing available!

Your child will have the option to be picked up from school for Fitness After Care.

Kids will be offered snack for 15 mins, followed by homework for 45-60 mins.

Kids will also receive tutoring for homework assistance, if needed.

After homework is completed kids will be given one hour of instruction on either Boxing, Taekwondo, Jiu-Jitsu & Krav Maga.
During Howard County After School Care (Aftercare), elementary and middle school youth will learn the importance of building strength, confidence, and the discipline that comes with learning the sport of Boxing, Taekwondo, Jiu-Jitsu & Krav Maga, all in a safe and friendly nurturing environment.
We ensure every child is safe and having fun!
---
Our After School Care (Aftercare) Fitness class supports most elementary and middle schools in Howard County, Maryland that allow pick up, Monday thru Friday.
---